Posts for tag: root canal
By Central Kentucky Dental
July 07, 2021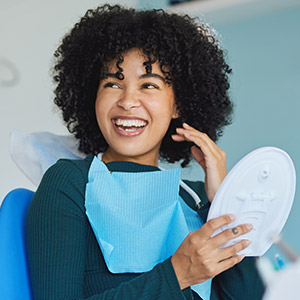 Root canals often get a bum rap. Although the procedure saves millions of teeth every year, it's often erroneously portrayed as an unpleasant experience. And if that wasn't enough, a long-discredited medical theory has found new life on the internet asserting root canals are a health danger.
First off, root canals play an immensely important role in treating teeth with advanced decay. If not promptly treated, a cavity can turn into a major infection of the interior tooth pulp and root canals, and ultimately the supporting bone. Teeth with this level of decay are not long for this world.
A root canal treatment stops this disease process in its tracks. After numbing the tooth and surrounding gums, we drill a small hole into the tooth's interior and then remove all of the infected tissue within the pulp and root canals. After disinfecting these areas, we fill them with a rubber-like substance called gutta percha.
After sealing off the access hole—and later capping the tooth with a life-like crown—the tooth is secure from further decay. And, by the way, the procedure doesn't hurt, thanks to local anesthesia. If anything, any pain caused by the decay attacking the tooth's nerves has now been alleviated.
So, what about the idea floating on the Web that root canals are dangerous? The "root" for this conjecture is a theory by Weston Price, an early 20th Century dentist, that leaving a "dead" body part in the body leads to various health problems (including cancer). That would include a root-canaled tooth, which has had the living tissue in the pulp removed.
There's just one problem—Weston's theory was fully investigated in the 1950s and overwhelmingly discredited. The supposed cancer threat was also reviewed in a 2013 study, which found no link between root canals and increased cancer risk. In fact, dental patients who had undergone several root canals had a diminished risk.
Like all other health procedures, root canals have some risks of complication. But those complications are far from life-threatening—it's tooth-saving benefits are often worth the risk. So, fear not if your dentist says you need a root canal. It won't hurt and it won't endanger your health—and it could save your tooth.
If you would like more information on root canal therapy, please contact us or schedule an appointment for a consultation. You can also learn more about this topic by reading the Dear Doctor magazine article "Root Canal Safety."
By Central Kentucky Dental
August 01, 2018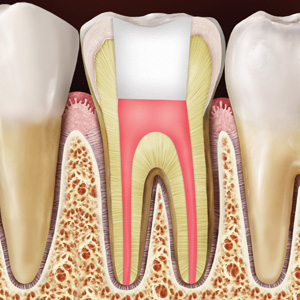 One of the most effective techniques for saving decayed or injured teeth is the root canal treatment. Yet when many people hear they need it, they become nervous at the prospect.
Much of this stems from a common misunderstanding that undergoing a root canal is painful. It's not — today's anesthetics are quite effective in numbing pain during a procedure, and mild pain relievers like ibuprofen are usually sufficient to manage any discomfort afterwards.
In fact, a root canal treatment relieves pain caused by decay within a tooth. As decay progresses, it can enter the interior known as the pulp, which contains bundles of nerves and blood vessels. It attacks these nerves causing pain and infection. If the infection progresses through passageways known as root canals that are in the roots of the tooth, the pain can intensify. More important, the tooth is in danger of loss as the root and connective tissues that hold the tooth in place are injured from the spreading infection.
During a root canal treatment, we access the pulp by drilling a small access hole, usually in the biting surface or in the rear of a front tooth. Once we enter the pulp chamber we remove all the contaminated tissue. Once thoroughly cleansed, we fill the empty chamber and canals with a special filling (usually gutta percha) to prevent future infection. The access hole is then sealed and at a subsequent visit we strongly recommend placing a permanent crown to provide further protection from damage to the tooth.
Root canal treatments are quite common. All general dentists have been trained in endodontic treatment and can perform most types of procedures. More difficult cases (like a complex root canal network that may be hard to access) may require the services of an endodontist, a specialist in root canals. Endodontists use advanced techniques and specialized microscopic equipment to treat complicated situations.
It's actually good news if we recommend you undergo a root canal treatment — it means your tooth has a good chance of survival once it's disinfected and the decay is removed. But don't delay: the sooner we can treat your tooth, the better your chances of a healthy outcome.
If you would like more information on root canal treatment, please contact us or schedule an appointment for a consultation. You can also learn more about this topic by reading the Dear Doctor magazine article "Common Concerns about Root Canal Treatment."